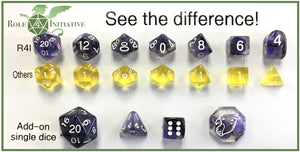 Bigger and Bolder Dice!
High Visibility! Our dice are up to 30% larger than the competition. They are easier to pick up and roll, as well as read across the table. We aim for inclusivity by design.

Our larger numbers are well suited for all players, but especially for more experienced gamers whose vision may not be the same as it was when they started playing, or for others who may be visually impaired. The larger size of our dice helps gamers who may have dexterity issues, but many gamers have said they love the feel of our larger dice.

We have received many notes of appreciation from players who have told us they are able to play RPGs again because of our dice!

Available as Sets of 7 and Sets of 15, or individually so you can curate your dice set to best fit your game. Included as standard in all of our sets are our very own Arch'd4™ and Balance'd20.

The Arch'd4™ is a better alternative to the traditional d4 -- bigger, easier to pick up, and easier to roll than traditional d4s.

The Balance'd20 provides a more even distribution of results by ensuring all adjacent groups of 5 sides add to 52 or 53.
LATEST NEWS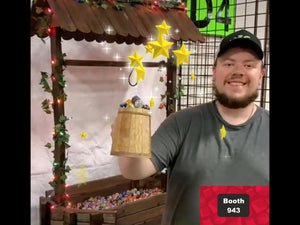 Come visit Role 4 Initiative at Booth 943 at Gen Con 2023 from 8/3 to 8/6 and pick up a scoop of dice for only $24.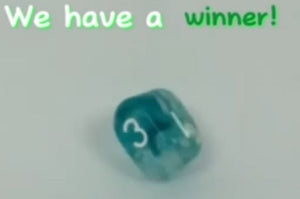 Be different, be better, with the Arch'd4™ -- the roly-poly number tumbler!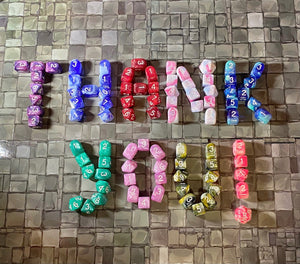 After taking a day off in Indy, we are back at work, getting caught up on everything that came in during Gen Con & getting in touch with the contacts...